Are you ready to do more with Stitch Designer?
Beyond the basics:
You've been working with stitch patterns, maybe using some of those provided when you installed the software. In this course, you will dive into creating your own patterns. With practical examples, you'll not only learn some of the more advanced techniques, you'll learn some of the do's and don'ts for success.
Don't just watch videos! The course includes practical examples, practice exercises and challenges that will give you the confidence to create your own stitch patterns for your knitting machine.
DAK 8 or 9
$49.99US
Just getting started with DAK?
Stitch Designer 101
Buy the course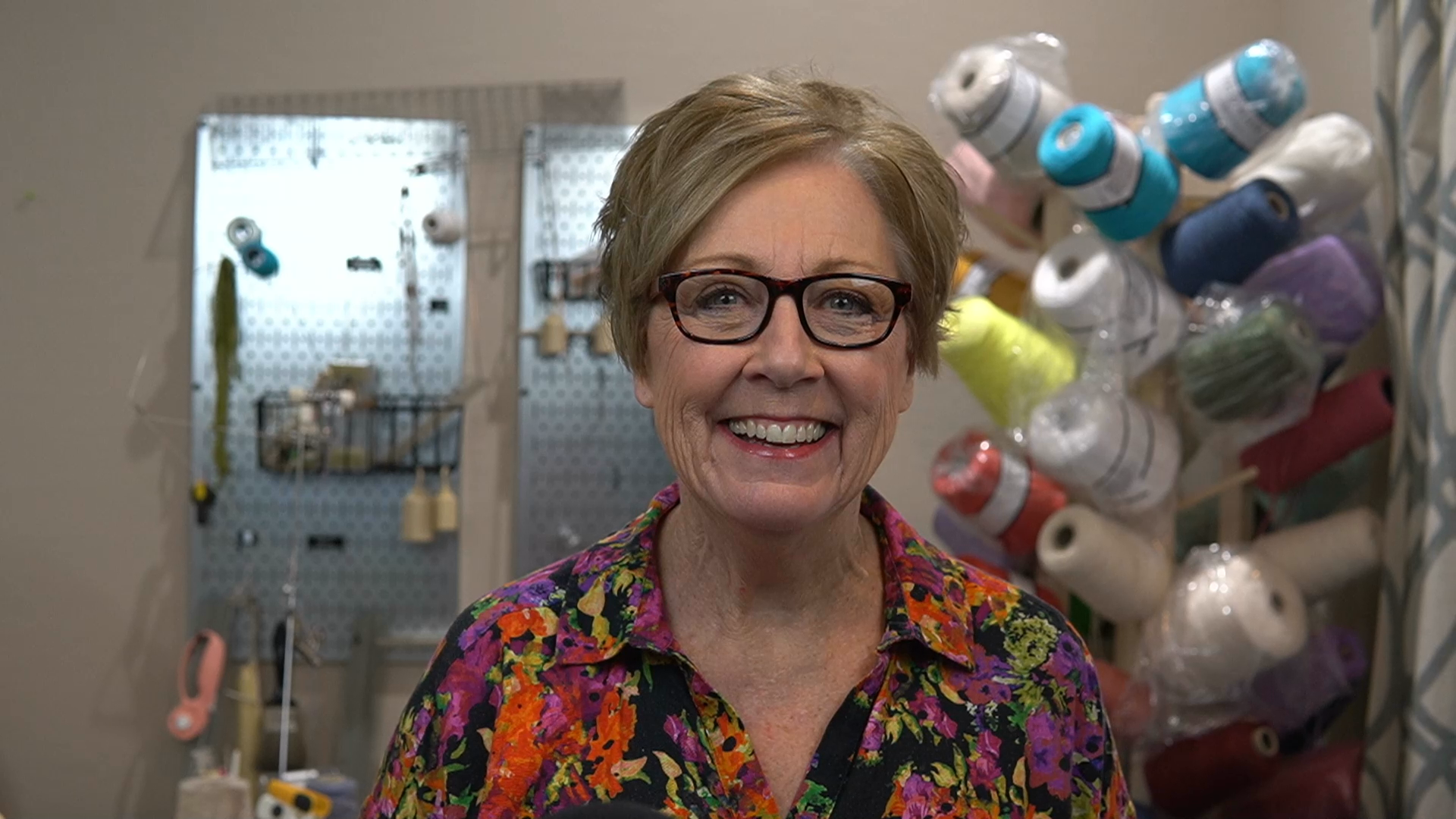 ---
The Workspace
Learn tools to make your design work easier and faster
Stitch Symbols/Memo Numbers/ Yarn Symbols
"Hidden" features for more complex designs
Selection Boxes
You don't have to draw every single stitch - use selection boxes


Manipulate your Stitch Pattern
More tools and tips for making your design work easier
Practical examples
Enough with the theory ... how can Stitch Designer help you?


Multi-Color Stitch Patterns
Combine stitch symbols and color


Cut 'n Sew
It's not cheating and DAK can make it even easier


Cables
Amazing Texture: Let DAK precisely position cables on your garment pieces
Buy the course
Who is this course for?
Ready to take the next steps with your design work?
Beyond the basics
Starting putting the power of Stitch Designer to work
Get inspired by practical examples
You've used Stitch Designer, but you aren't getting the results you want?
Understand the logic and "rules"
Learn more advanced techniques to work smarter
Get adventurous by mixing color and texture
Explore new-to-you tools and possibilities
How does this work?
Think of an online course as a book ... a 21st Century Book!
With videos, walk-throughs, exercises and practice challenges, this interactive course will have you using DAK, not just reading or watching videos.
The course material is yours forever There is no time limit and you can refer to the material as often as you like.
Use the course on any device
BONUS!
With the purchase of the course, you receive unlimited access to our
Tools Glossary
with animated descriptions of each of the tools in all of the DesignaKnit Programs (So much better than the index in a book)
PLUS!
The
Tools Cheatsheets
will help you refer to the tools info with just a click!
Learn DesignaKnit courses are designed to help you UNDERSTAND the software so you can accomplish your design goals.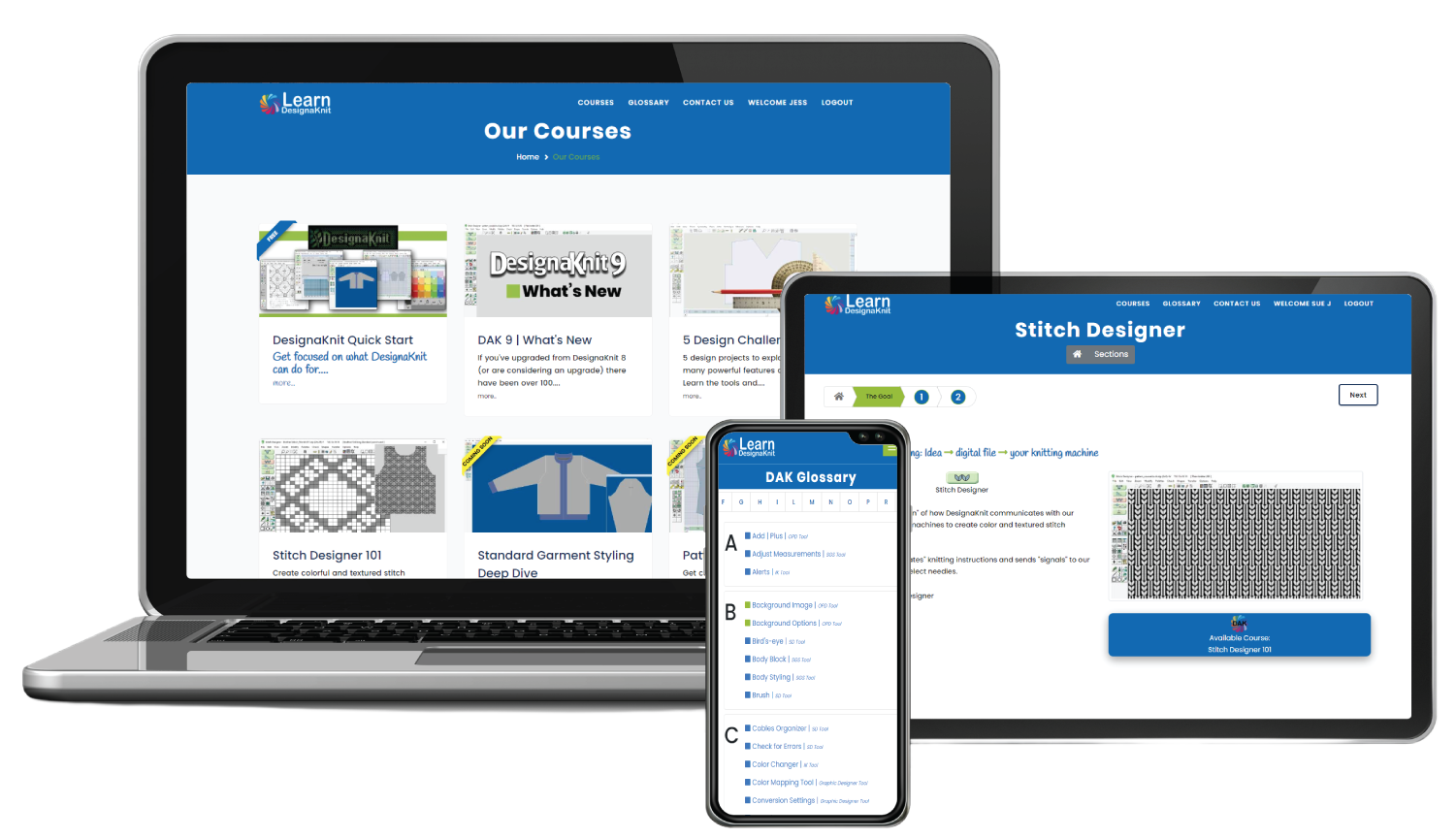 Check out all of the courses
Buy the course