Explore practical projects and put the power of DesignaKnit to Use
The best way to learn software is to USE IT! These
TEN
ELEVEN projects
will cover skills, techniques and tools that will go a long way towards your mastery of DesignaKnit.
Don't just watch videos ... apply what you learn with walk-throughs and practice exercises.
DAK 8 or 9
$49.99US
Buy the course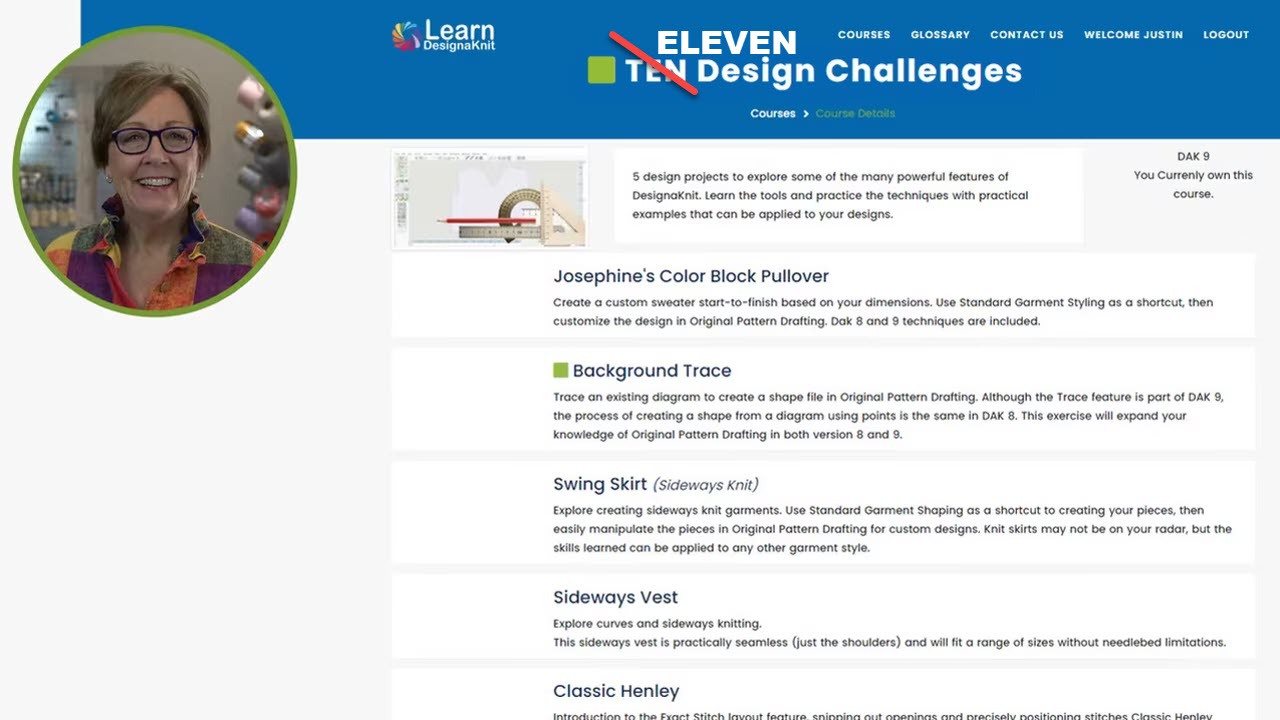 ---
ELEVEN Ten Projects
NOTE: These are not beginner projects. If you are new to DesignaKnit, we suggest you get a firm foundation in garment design with our other courses: Standard Garment Styling Deep Dive and Original Pattern Drafting 101
This course has grown! It originally had 5 projects and has grown to 10 ELEVEN!
Josephine's Color Block
Mix 'n Match colors and stitch patterns for a color-block pullover
. Use Standard Garment stylng as a shortcut, then customize the design in Original Pattern Drafting.
Background Trace
New to DAK 9,
use this new tool to create a shape file in Original pattern drafting from a drawing.
This module covers not only works with trace, but more importantly works in detail with points and the table feature for accurately positioning points and creating shapes.
Sideways vest
Explore curves and sideways knitting
Swing Skirt
Create sideways knit garments.
Knitting skirts may not be on your radar, but the skills learned can be applied to any other garment style
Classic Henley
Introduction to the Exact Stitch layout feature
, snipping out openings and precisely positioning stitches
European Shaped Shoulder
Create a classic sweater style with the
shaped shoulder seam shifted to the back
of the sweater.
Raglan Sweaters
The raglan style is classic. DAK makes quick work of designing your own raglan sweaters.
BUT drafting raglans can be tricky.
Learn about the relationship between the armhole, neckline, and sleeve to prevent disasters.
Saddle Shoulders
Explore another classic style. Use the DAK basic style and customize it.
Plus
learn to draft a Saddle Shoulder based on a set-in sleeve
for a better fitting sweater.
Start from Scratch
Start-to-Finish, this simple T-shirt style has
expanded design possibilities
. Use DAK to create a shape you love and use it again and again
Christmas Stocking
Create the sock shape and let
DAK position stitch patterns
on your Christmas Stockings (or any socks)
Create a Yoke
Take a favorite sweater style and add a yoke for a designer touch. (NOTE: this is not a round yoke)
Buy the course
We "get" software and are devoted to helping you "get" it too!
Learn DesignaKnit courses are designed to help you UNDERSTAND the software so you can accomplish your design goals.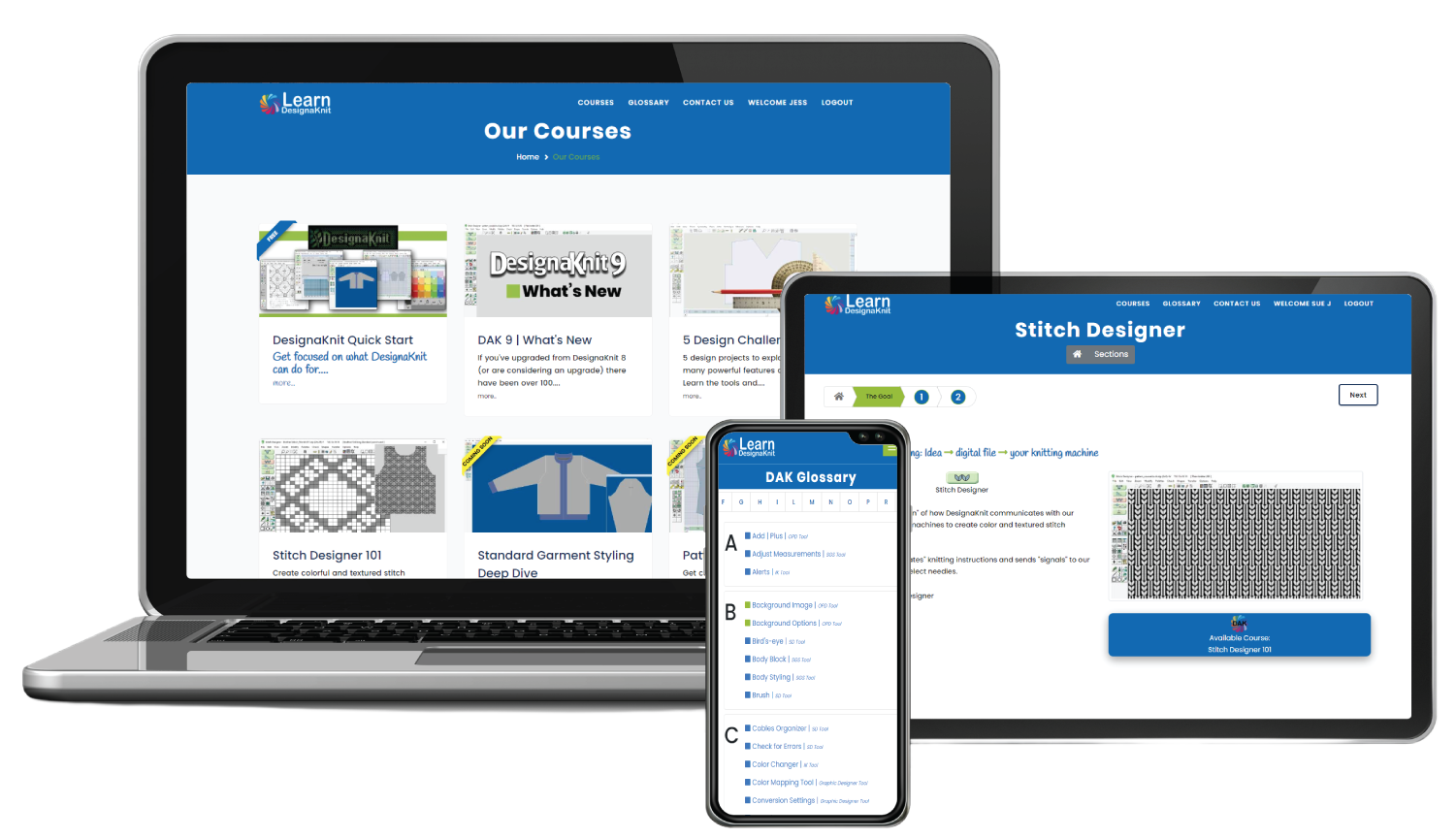 Check out all of the LearnDesignaKnit courses