Original Pattern Drafting 101
Create your own knitting patterns
At the heart of DesignaKnit is Original Pattern Drafting.
Draft garment pieces and let DAK magically translate the lines in the workspace into knitting patterns.
Learn the ins-and-outs of using the workspace PLUS 4 ways to getting your vision into DAK so you can get knitting.
Don't just watch videos ... apply what you learn with walk-throughs and practice exercises.
DAK 8 or 9
$49.99US
Buy the course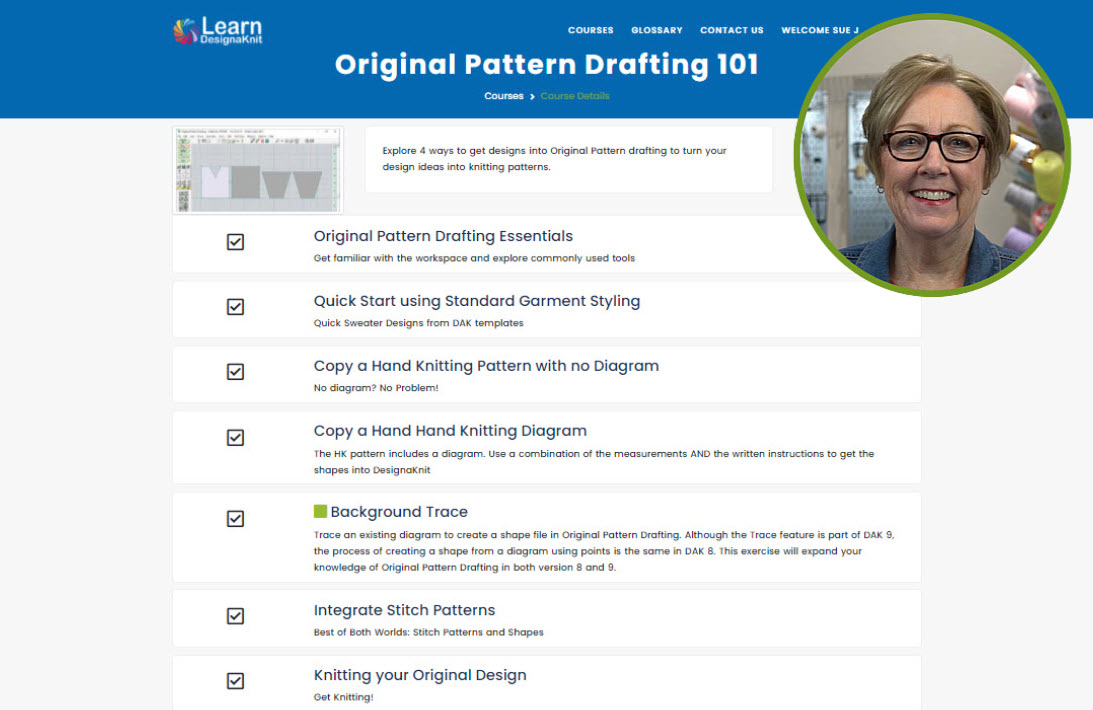 ---
Master Original Pattern Drafting
Stuff you MUST Know
Original Pattern Drafting Essentials
Learn the workspace and master the tools
Integrate Stitch Patterns
Combine Stitch Patterns with your garment shapes
Knitting your Original Design
Get Knitting! Interactive Knitting, print formats
Which method is best for you?
Quick Start using Standard Garment Styling
Don't start from scratch, use the hundreds of basic designs available, then modify them and make them your own.


Copy a Hand Knitting Pattern with no Diagram
No diagram with your hand knitting pattern? No problem!


Copy a Hand Hand Knitting Diagram
Having a diagram makes using hand knitting patterns easier. Learn the tricks


Background Trace (DAK 9)
Use digital sewing patterns (or other sources) to create your shapes in DAK


Buy the course
We "get" software and are devoted to helping you "get" it too!
Learn DesignaKnit courses are designed to help you UNDERSTAND the software so you can accomplish your design goals.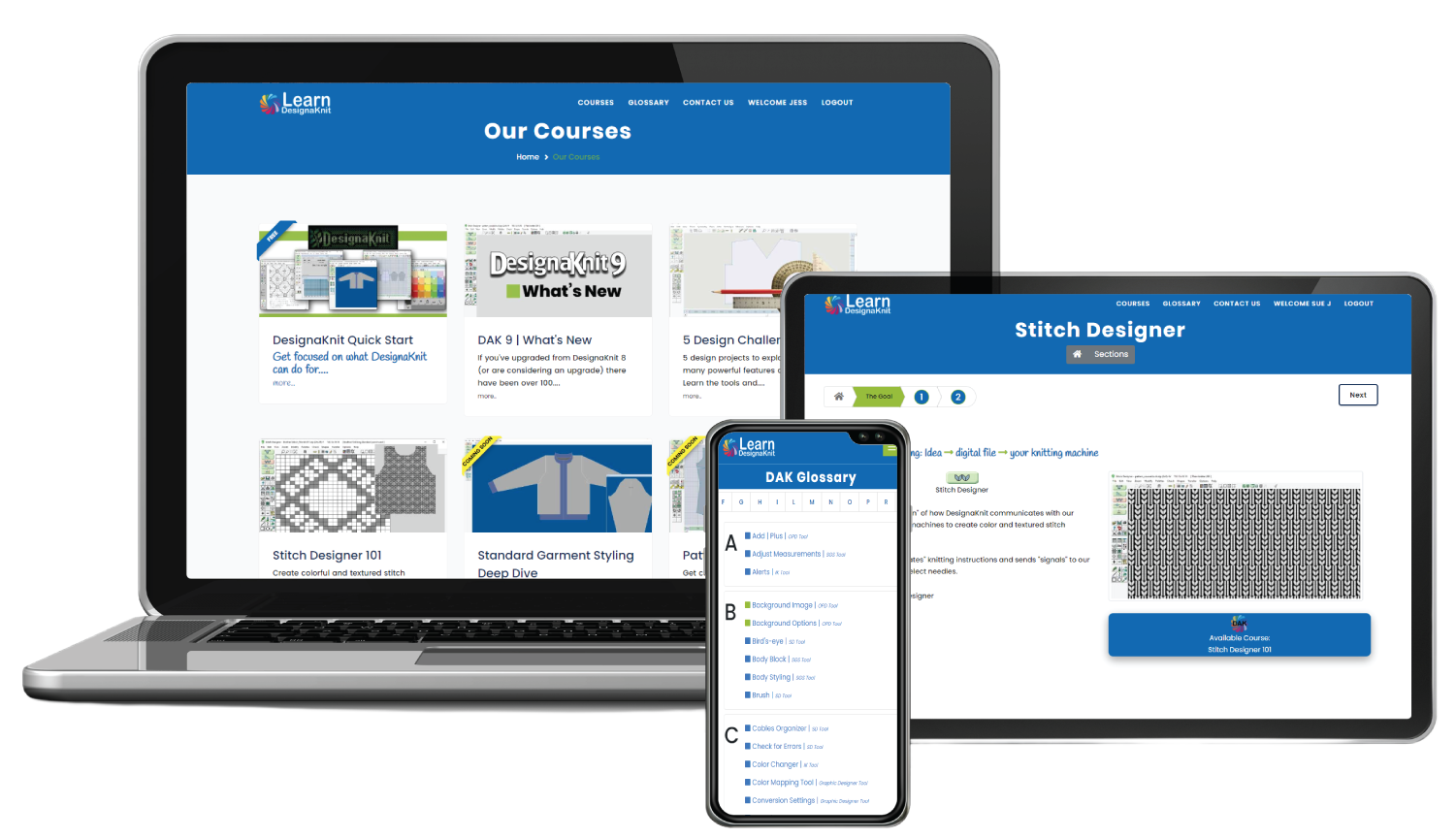 Check out all of the LearnDesignaKnit courses