Standard Garment Styling Deep Dive
Create knitting patterns FAST
Explore all the options (and power) that are available in Standard Garment Styling.

Examine each dialog box and all the choices to make sure you are getting the most out of this section of DAK.

Speed up your design process by creating custom sizing charts.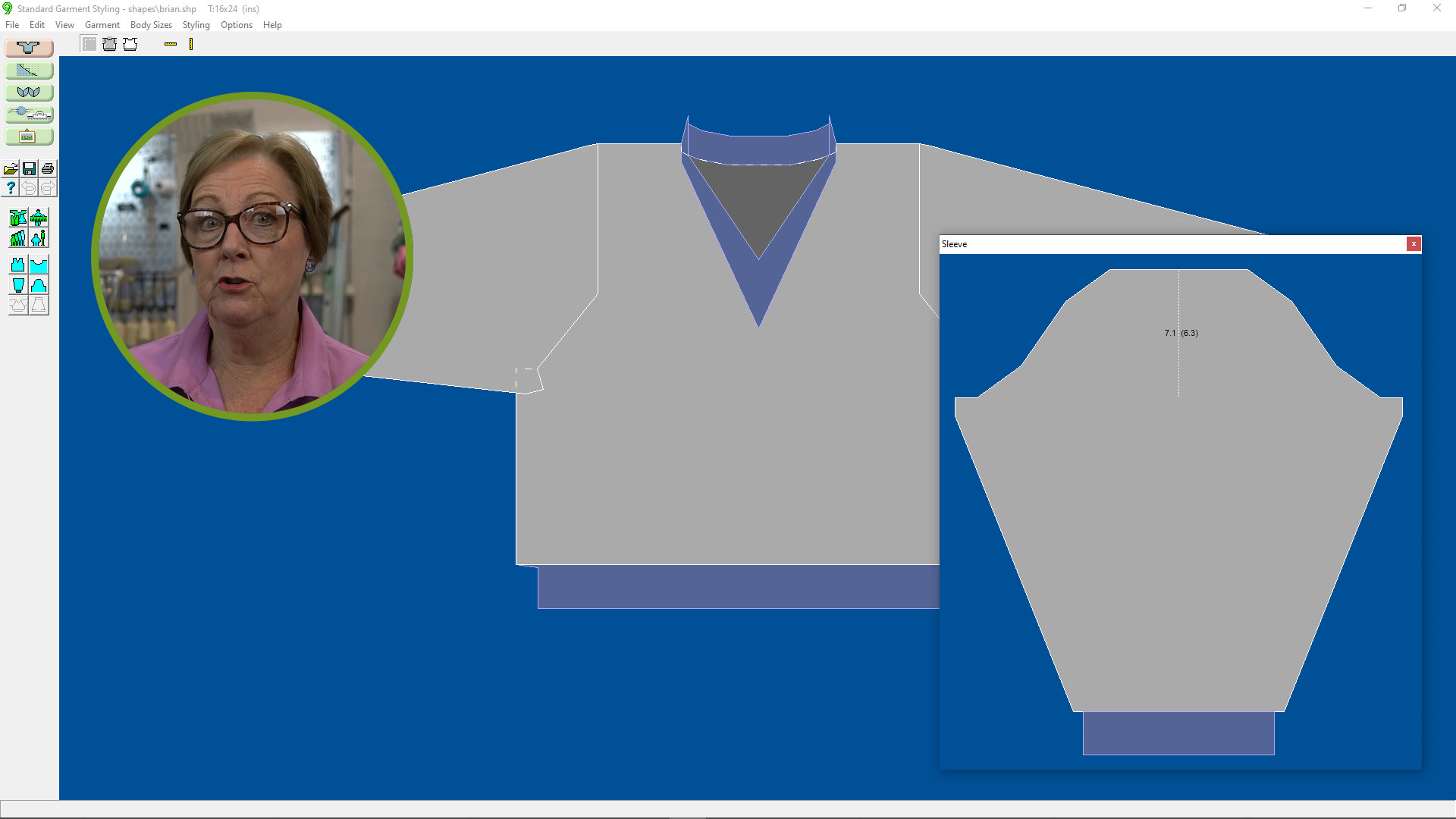 Don't just watch videos.
This course includes practical examples as well as walk-throughs, practice exercises and challenges that will give you the confidence to create your own knitting patterns for your machine.
DAK 8 or 9
$49.99US
Buy the course
---
Introduction and the Workspace
Let's walk through all of the options available so you can get the most out of this section of DesignaKnit
Create and fine-tune a pattern
Examine the built-in sizing tables and explore custom sizing and style your sweater. All from within Standard Garment Styling.
What's Next? Use your Pattern
You've created the garment style you want, you've made all the design choices. You've made all the fit and ease choices. Now get knitting!
Practice makes progress
Walk-throughs, exercises and practice for you to master creating your own patterns


Stuff you should know
Cheat Sheet and tips


Whats new in DAK 9?
Explore the most recent updates to Standard Garment Styling
Buy the course
Who is this course for?
New to DAK and ready to create your own knitting patterns?
Get knitting without touching any other part of DesignaKnit.
Quickly create a custom knitting pattern from hundreds of options
Knit a garment that Fits! Based on your measurements
You've used Standard Garment Styling, but you aren't getting the results you want?
Learn about all those options you may have ignored in the past
Customize your pattern without moving a point
Create a "template" that you can use again and again
Speed up your design work with a custom sizing template
How does this work?
Think of an online course as a book ... a 21st Century Book!
With videos, walk-throughs, exercises and practice challenges, this interactive course will have you using DAK, not just reading or watching videos.
The course material is yours forever There is no time limit and you can refer to the material as often as you like.
Use the course on any device
BONUS!
With the purchase of the course, you receive unlimited access to our
Tools Glossary
with animated descriptions of each of the tools in all of the DesignaKnit Programs (So much better than the index in a book)
PLUS!
The
Tools Cheatsheets
will help you refer to the tools info with just a click!
Learn DesignaKnit courses are designed to help you UNDERSTAND the software so you can accomplish your design goals.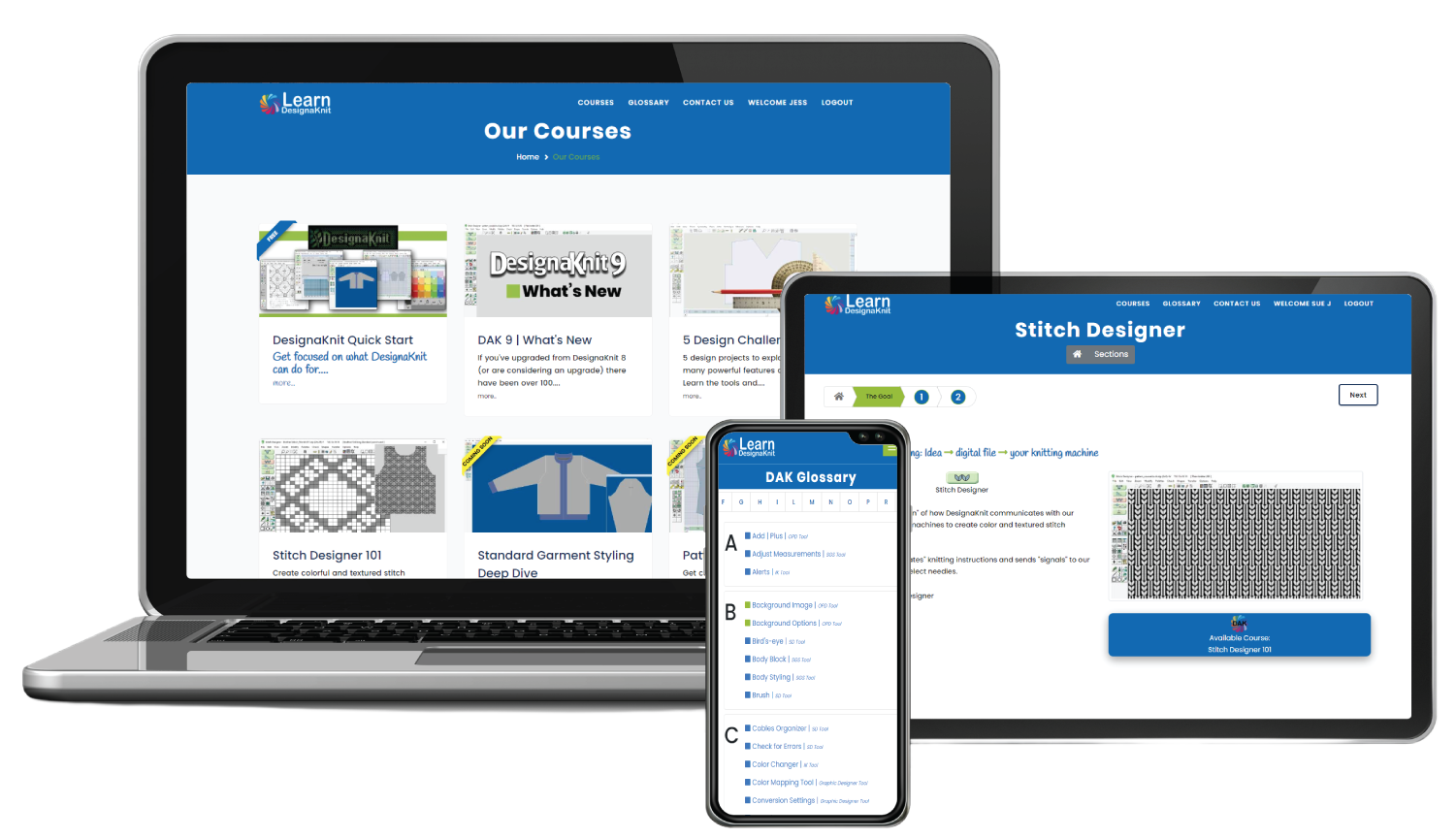 Check out all of the courses
Buy the course
A Sneak Peek of the Modules in the course

Scroll through the modules below