Are you ready?
Put DesignaKnit to work
Overwhelmed by all the possibilities?
Understand the purpose of each of the programs

Learn how each section works with the others

Focus what you want to accomplish

Grow your knowledge and put DAK to work

DAK 8 or 9
Claim your FREE course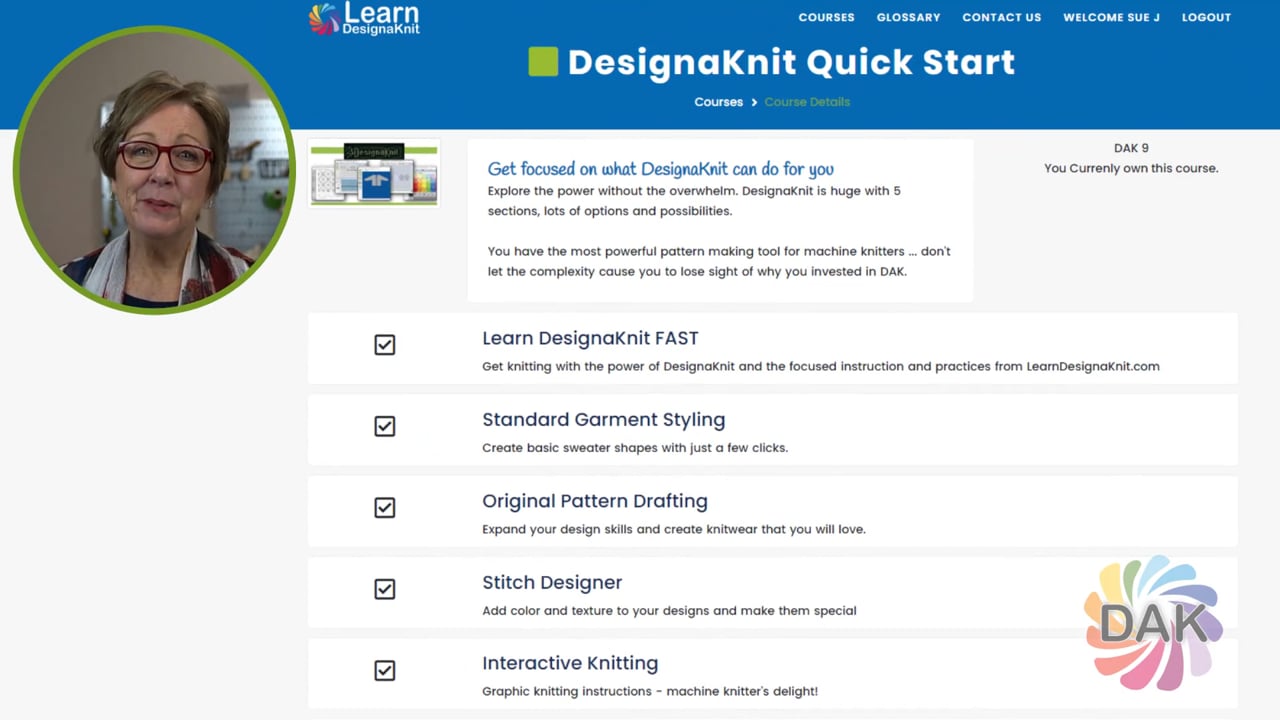 We've been using DAK since Version 5 and we know how you feel. You search the internet and try to follow the manual, but end up spending more time at the computer than at your knitting machine.

Maybe you can get a sweater designed, but adding a stitch pattern is still a mystery.

With all the printing choices, which one is right for you?

If you don't have step-by-step instructions, it's easy to get lost.


Learn DesignaKnit FAST



Standard Garment Styling




Original Pattern Drafting




Stitch Designer




Interactive Knitting




Graphic Studio
Claim your FREE course




The purpose of this course is
to give you an overview of the power of DesignaKnit,
by examining what it can do for your knitting.
We "get" software and are devoted to helping you "get" it too!
Learn DesignaKnit courses are designed to help you UNDERSTAND the software so you can accomplish your design goals.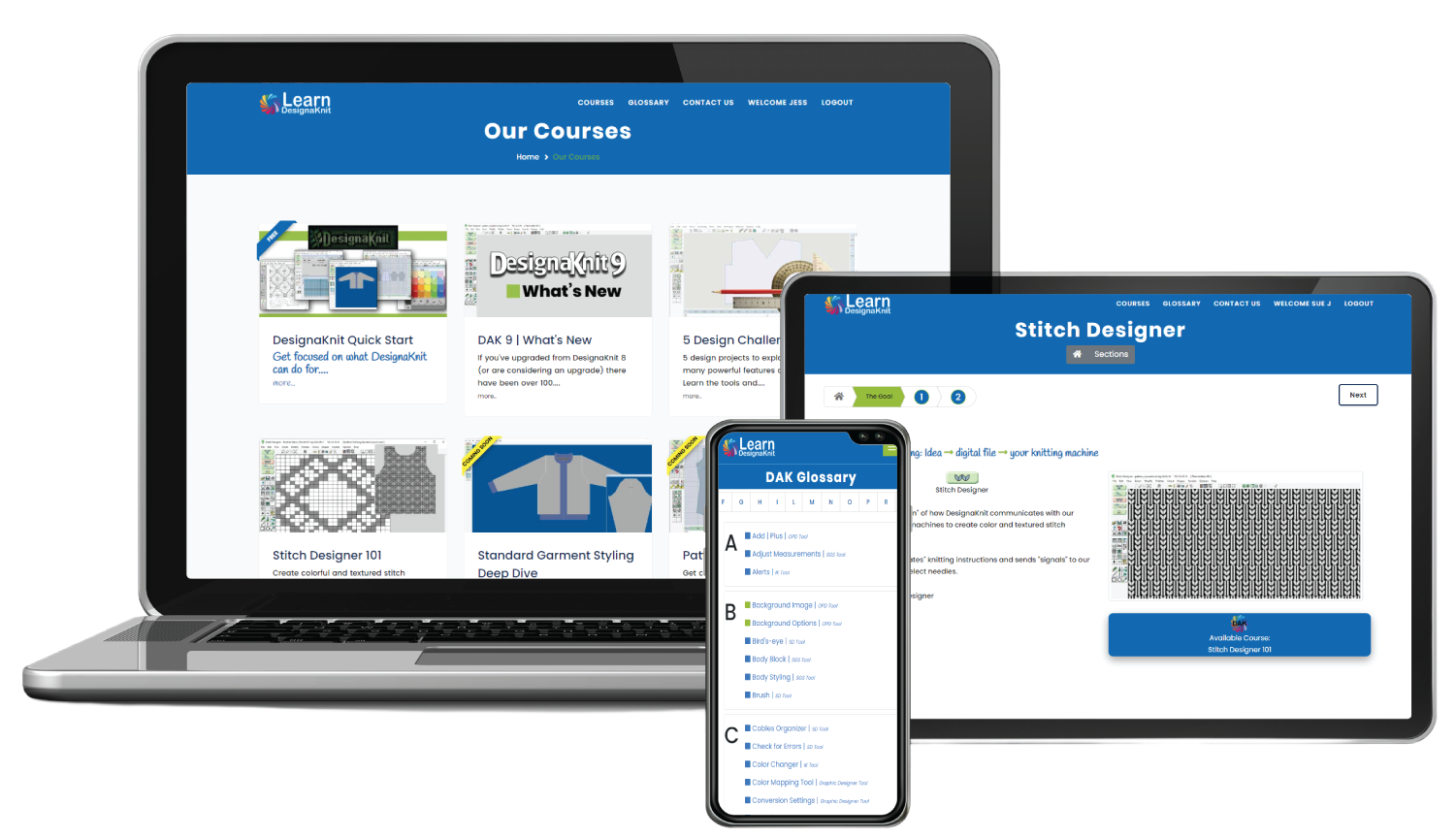 Check out all of the LearnDesignaKnit Courses