Design sweaters that FIT!
Expand your DesignaKnit skills and learn techniques and tricks to make alterations to the standard DAK shapes.
We're all shaped differently. Learn to manipulate your designs to fit YOU.
Don't just watch videos, this course includes practical examples as well as walk-throughs, practice exercises and challenges that will give you the knowledge and confidence you need to customize your patterns.
DAK 8 or 9
$49.99US
Buy the course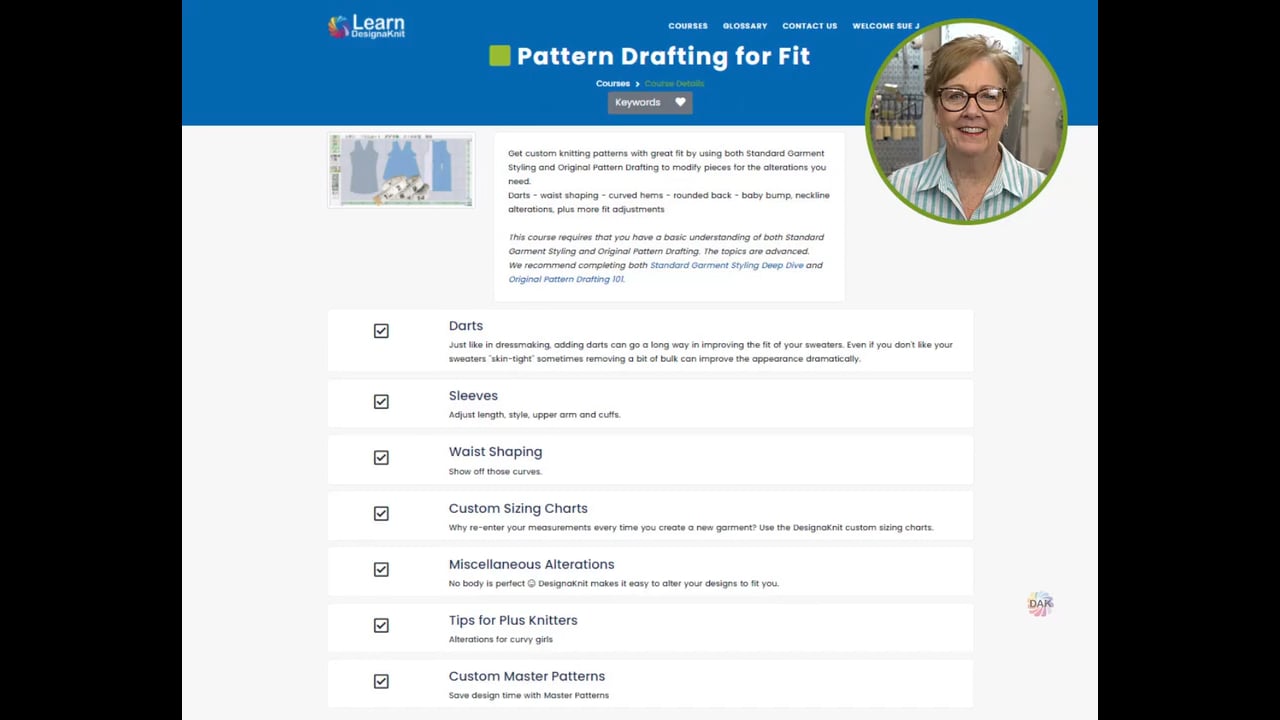 ---
Darts
Just like in dressmaking, adding darts can go a long way in improving the fit of your sweaters.
Sleeves
Adjust length,style, upper arm and cuffs.


Waist Shaping
Show off those curves!
Custom Sizing Charts
Why re-enter your measurements every time you create a new garment?


Miscellaneous Alterations
No body is perfect. DAK makes it easy to alter your designs to fit you


Tips for Plus Knitters
Custom alterations for curvy girls
Buy the course
Who is this course for?
Are you ready to draft patterns that are designed to fit you? Move past the DAK "standards" and custom fit your designs.
This course requires that you have a basic understanding of both Standard Garment Styling and Original Pattern Drafting.

You don't need to be and expert, but the topics are advanced.
We recommend completing both Standard Garment Styling Deep Dive and Original Pattern Drafting 101.
How does this work?
Think of an online course as a book ... a 21st Century Book!
With videos, walk-throughs, exercises and practice challenges, this interactive course will have you using DAK, not just reading or watching videos.
The course material is yours forever There is no time limit and you can refer to the material as often as you like.
Use the course on any device
BONUS!
With the purchase of the course, you receive unlimited access to our
Tools Glossary
with animated descriptions of each of the tools in all of the DesignaKnit Programs (So much better than the index in a book)
PLUS!
The
Tools Cheatsheets
will help you refer to the tools info with just a click!
Learn DesignaKnit courses are designed to help you UNDERSTAND the software so you can accomplish your design goals.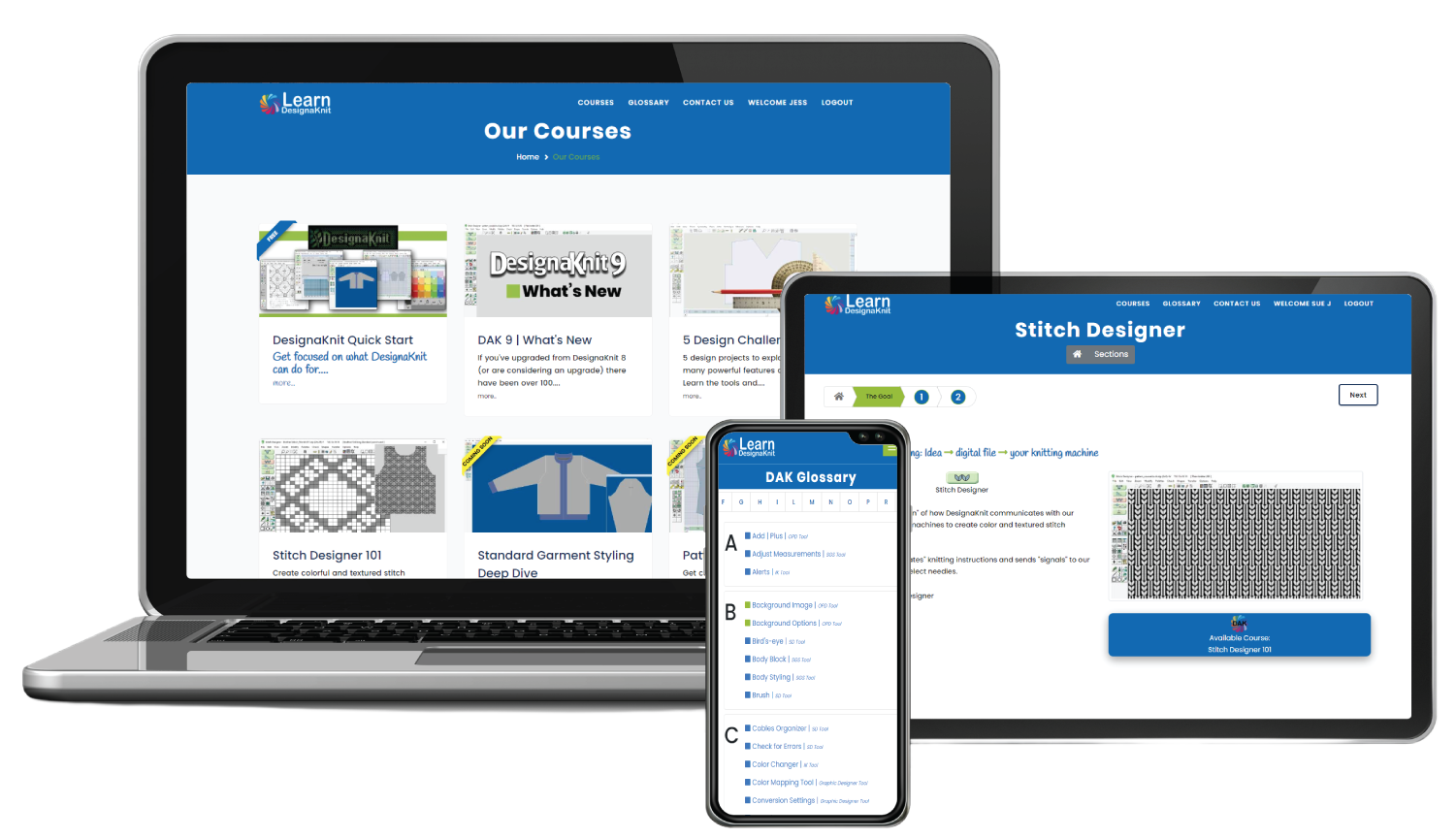 Check out all of the courses
Buy the course