DesignaKnit 9 - What's New?
"Should I upgrade to DAK 9?"
No matter what your experience with Designaknit, with over 100 changes and improvements there are sure to be new features you will put to work.
This LearnDesignaKnit course uses video and animations to explore all the changes. Organized by program, learn what's new and how you can use the new updates.
$24.95US
Buy the course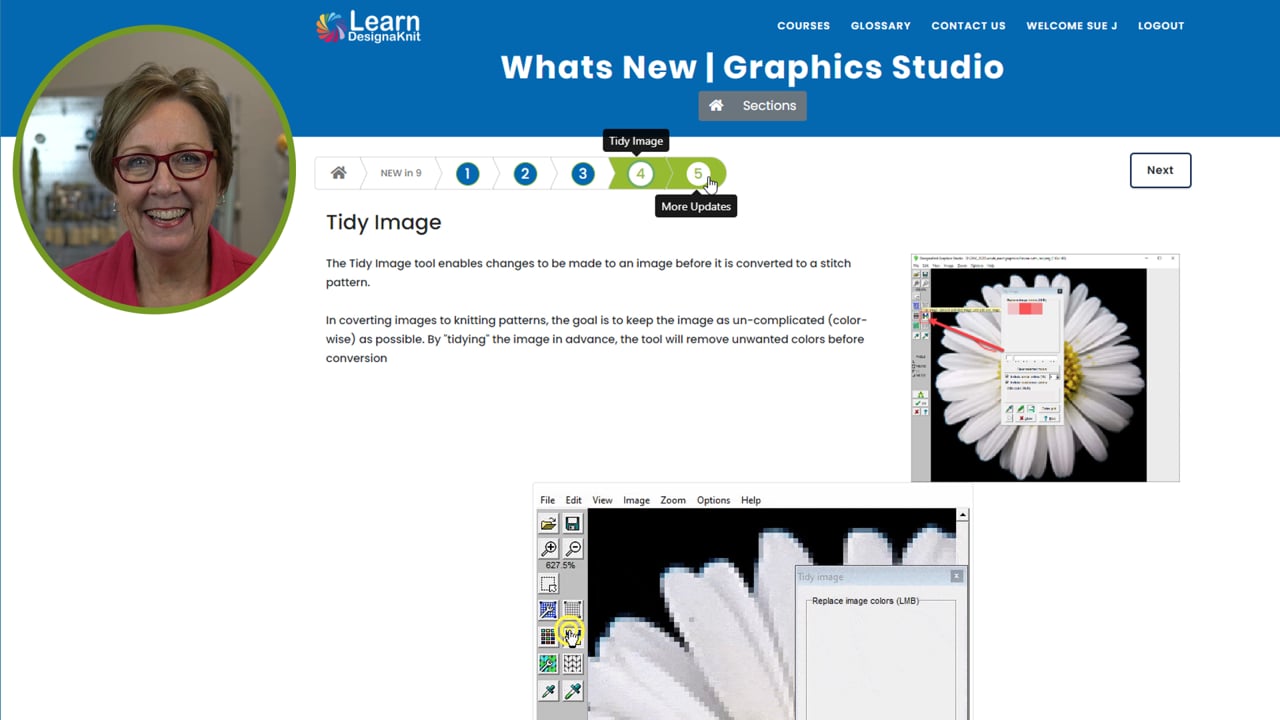 ---
Standard Garment Styling
It's now even easier to create knitting patterns quickly.
Original Pattern Drafting
Many updates to give you even MORE power to create the shapes you want.
Stitch Designer
More possibilities in creating stitch patterns
Graphics Studio
Convert pictures and diagrams to stitch patterns. Much improved


Interactive Knitting
Practical updates to make this tool even more useful


Miscellaneous
So many improvements across all programs to speed up your workflow
Buy the course
We "get" software and are devoted to helping you "get" it too!
Learn DesignaKnit courses are designed to help you UNDERSTAND the software so you can accomplish your design goals.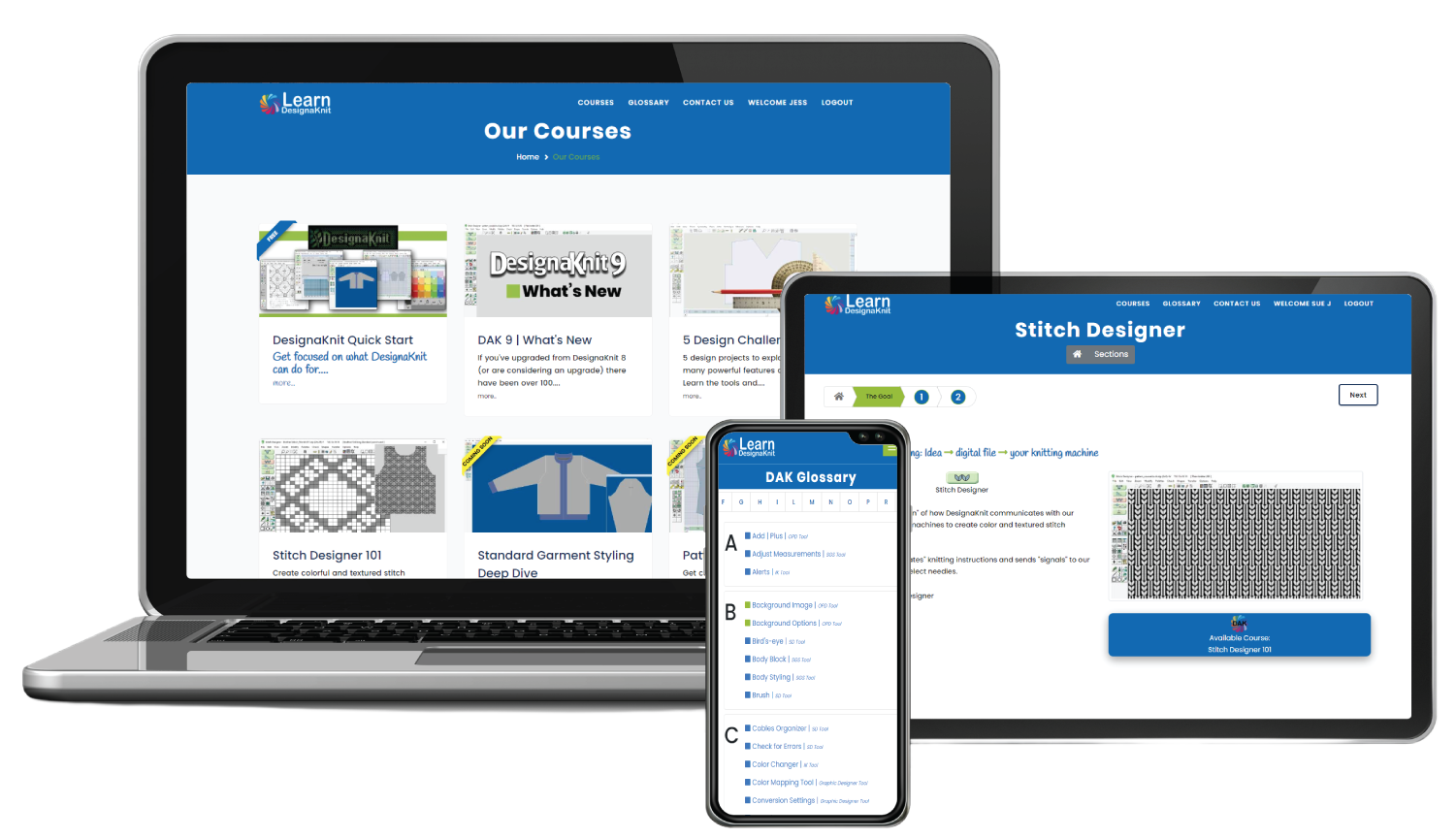 Check out all of the courses