Start-to-Finish Fairisle Sweater
Create a sweater from a photo
I LOVE that sweater!
How many times have you found a sweater design you love (hand knitting or ready-to-wear) and said "I can knit that on my knitting machine"?
The trick is view the photo with the eyes of a machine knitter.
Learn ALL the steps (start-to-finish) to create your own version of this Fairisle pullover design using DesignaKnit.
In this course you will copy a sweater from a photo.
For this practice, knitting instructions are not available and we can't try on the sweater. We may not copy the original exactly (who would want to?), but we will make choices and create a custom sweater we will love to wear.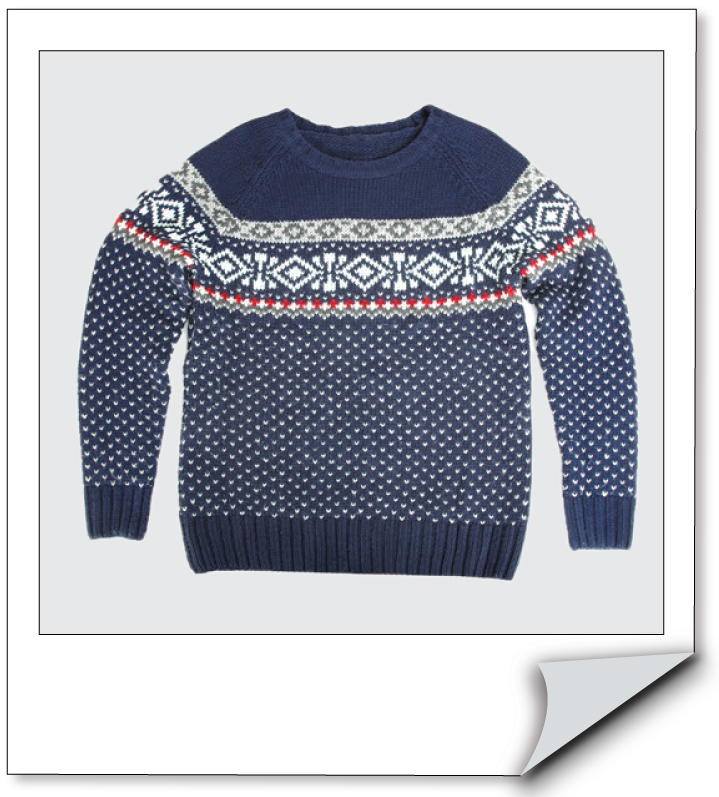 Using all the DesignaKnit modules, you will:
Create the basic sweater knitting instructions
Use Graphic Studio and Stitch Designer to create stitch patterns
Precisely position the stitch patterns on the garment pieces
Design and add a kangaroo pocket
Print knitting instructions
Use Interactive knitting to knit the sweater with the stitch patterns
Overview
Put the power of DesignaKnit to work.
Why Swatch First?
Understand how DAK "thinks" in terms of gauge and stitch patterns
Design your Own Sweater Style
You don't have to start drafting your pattern from a blank piece of paper.
Create the Stitch Pattern(s)
Our original was not a hand knitting pattern, so there aren't any charts to copy. Zoom in to the photo to copy or or choose/create your own stitch patterns


Position the Stitch pattern(s)
By integrating the stitch patterns with the garment shapes, we can precisely position the stitch patterns to copy the original design.


Get Knitting
Let's put Interactive Knitting to work.




Have you studied and used DesignaKnit in bits and pieces, but haven't been able to see the entire "big picture"?
Maybe you've used each of the sections a little bit, but creating an entire sweater start-to-finish is still a mystery.
Integrating stitch patterns with garment pieces is an essential skill when designing sweaters, but it's not always intuitive in DesignaKnit.
This course is for you!
For success with this course, you need to be familiar with each of the modules. The course assumes you know how to use the tools. It walks you through the design process from concept to knitting.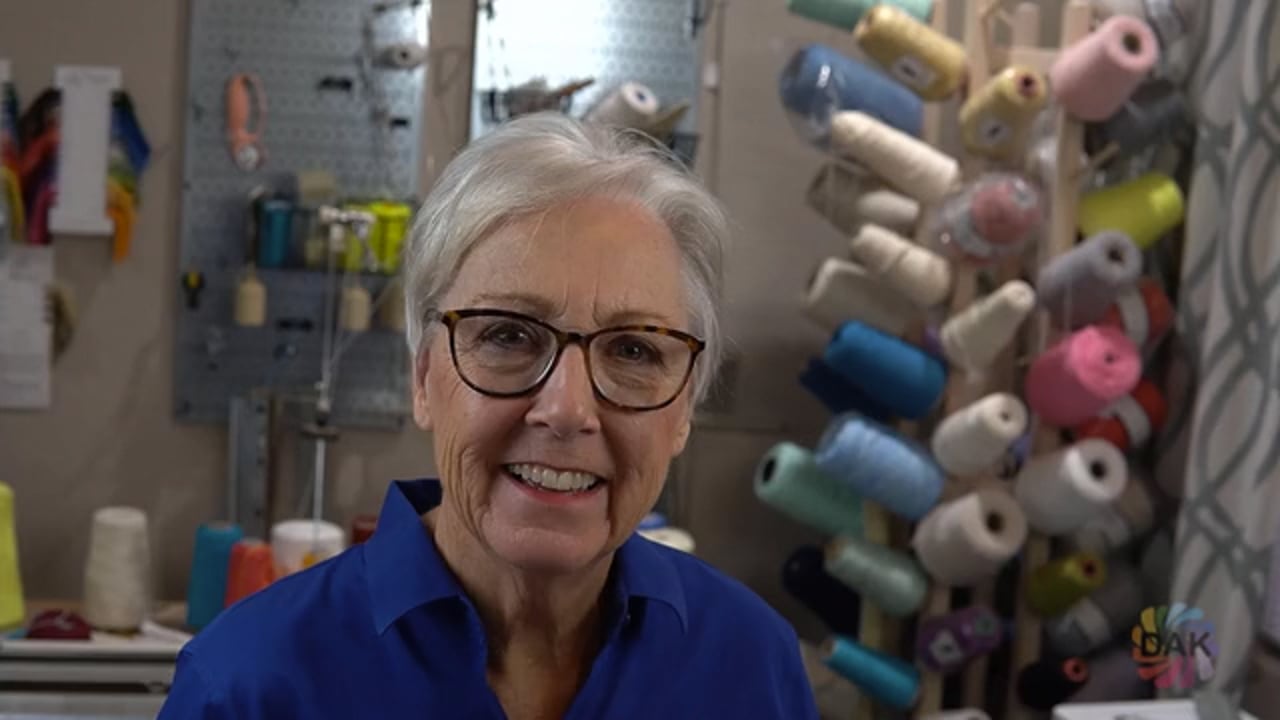 Think of an online course as a book ... a 21st Century Book!
With videos, walk-throughs, exercises and practice challenges, this interactive course will have you using DAK, not just reading or watching videos.
The course material is yours forever
There is no time limit and you can refer to the material as often as you like.
Use the course on any device.
BONUS!
With the purchase of the course, you receive unlimited access to our
Tools Glossary
with animated descriptions of each of the tools in all of the DesignaKnit Programs (So much better than the index in a book)
PLUS!
The
Tools Cheatsheets
will help you refer to the tools info with just a click!
Learn DesignaKnit courses are designed to help you UNDERSTAND the software so you can accomplish your design goals.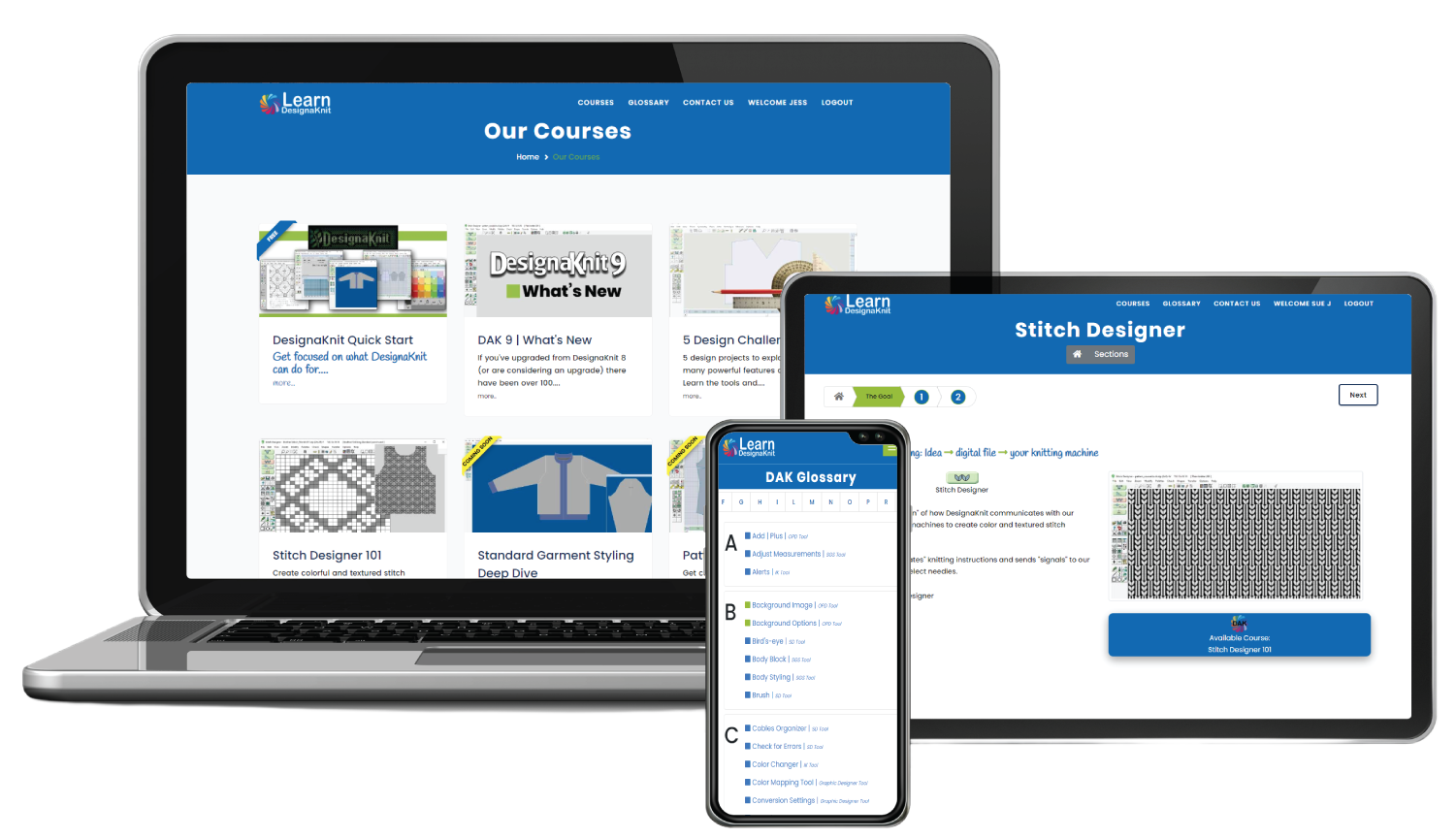 Check out all of the Learn DesignaKnit courses